Whether you plan to get married, relocate to Kigali, or seek real estate investment opportunities, purchasing a property in the vibrant city of Kigali is a fulfilling journey. Essential tips for buying a house in Kigali can make this process smoother and more rewarding. Buying real estate can bring significant changes to your life, and certain properties have the potential to be passed down through generations. These are often the places we call home and the places where we create memories. We take this investment seriously, and the team at Vibe Real Estate is dedicated to helping you overcome any obstacles that may be occasionally associated with the process. We have therefore compiled a guide and tips on the top considerations before signing that contract. Read on for our five tips for a successful investment.
1. Have a clear picture of what you want
Searching for a property without specifics is like going to the supermarket without a shopping list. So many things can go wrong. If you wander around aimlessly, you may end up purchasing things you don't actually need, or you might become frustrated and leave without making a purchase. We suggest focusing your search. Focus on narrowing down your search to the location you find interesting and the desired size or number of rooms for the property. Some other questions to consider are: How much can you afford to spend? Do you prefer a house or an apartment? Where is closest to where you work? Where do you want to send your kids? Is proximity important for you? With research showing that first-home buyers spend an average of five years in their home, it is essential to consider your future plans. 
2. Do your due diligence
You will probably have to go on different property visits before you find a good fit. By rushing the process, you may increase the likelihood of settling for a house that doesn't perfectly meet your needs. Once you have found a home you are ready to buy, give yourself some time for a second visit to rule out any surprises. After all, this is not a light investment. The more properties you look at, the more you will know what you like and don't like and what works and what doesn't. 
It is imperative to understand the zoning regulations of the piece of land you are interested in buying. The Kigali Master Plan has already established zones. These regulations include residential areas, agricultural and protected areas, industrial zones, and a mix-use zone. To ensure that the house you are interested in buying aligns with your intended use, it is important to check the zoning regulations. This is information your real estate agent can inform you about. Additionally, the website of the city of Kigali is another useful resource.
3. Check the quality of construction
As you move around Kigali, you'll frequently encounter construction sites, addressing the housing deficit. However, this abundance raises concerns about quality. If you're unfamiliar with the developer, gather information on construction timeline, renovations, and other details to ensure quality assurance.
Once you have good options that have passed your checklist, don't forget to inspect the house thoroughly. As a future home, you need to ensure that the plumbing works and that the house doesn't leak. If you prefer buying new, you should consider buying off-plan. The benefit of buying off-plan is that you can choose a trusted developer, monitor the construction process, and get a house you will be happy with. Additionally, it is suitable for your financials because you will most likely pay in installments, and most developers work with banks to offer discounts to their clients.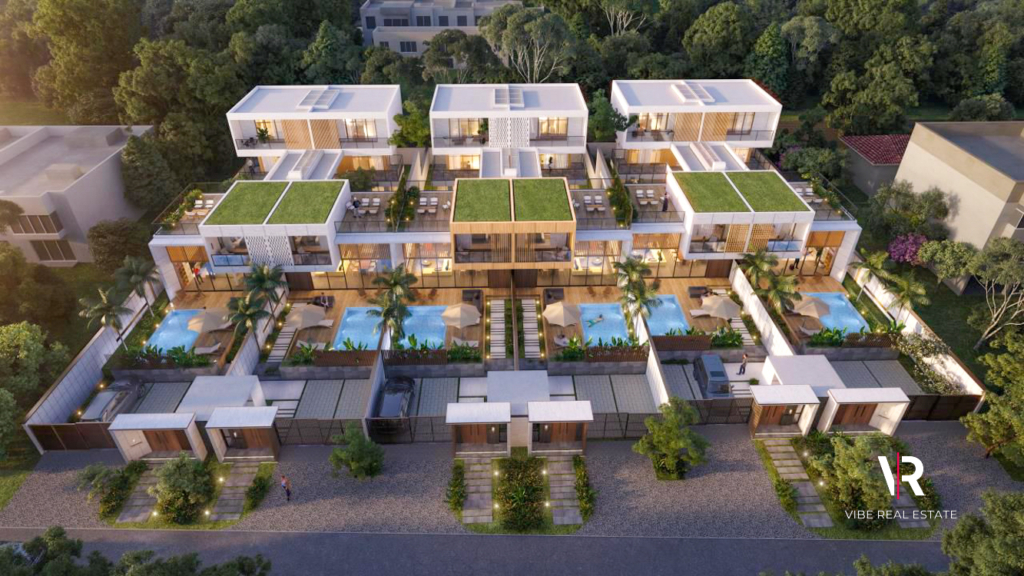 4. Budget for the unexpected
Let's face it, in real life, you will have to tweak things a bit to get your ideal house. You'll likely need to invest a little extra to get your house ready. This includes renovating the bathrooms or changing the flooring. Unless you are buying a house off-plan and customizing it to your liking. A good deal allows your agent to negotiate seller-covered expenses, making the next point crucial.
5. Get expert help
You might feel tempted to handle it alone, especially if you have a small budget, but AVOID GOING SOLO. Invest the extra buck and get a trustworthy and professional real estate agent. These are the people who understand the industry and can help you avoid a mistake that could cost you your life savings. They know if the seller is in a rush, which can increase your chances at a better deal. You can trust them to sort through the hundreds of listings available online to give you suitable options.
Conclusion
In conclusion, purchasing a property in the vibrant city of Kigali is a fulfilling journey, whether for marriage, relocation, or real estate investment. Essential tips for buying a house in Kigali can make this process smoother and more rewarding. Remember, having a clear vision of what you want, conducting thorough due diligence, checking construction quality, budgeting for the unexpected, and getting expert help are all essential tips for buying a house in Kigali. By following these guidelines, you can confidently navigate the real estate market in Kigali and find your dream home. Let these essential tips for buying a house in Kigali be your trusted companion as you embark on this exciting journey. Happy house hunting!